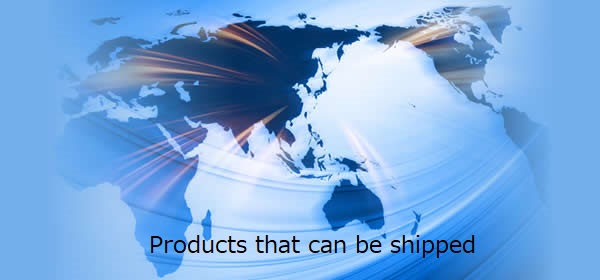 My store sends Japanese supplements to your country.


If you have a credit or debit card and an e-mail address,
you can pay with Paypal. Paypal accepts Visa, Master Card, Discover and American Express credit cards


We use the EMS shipping. ships within 2~3 days after receiving payment .

There are countries and regions where shipping is not possible due to the effects of coronavirus((COVID-19)).
In countries where shipping is possible, delivery is delayed due to a decrease in airmail.

Countries that can be shipped by EMS

United States of America, Urban areas of China, Republic of Korea, Urban part of Philippines,
Taiwan, Hong Kong, Singapore, Thailand, Urban part of Indonesia, Bulgaria, Urban part of Viet Nam,
Sweden、Urban part of New Zealand、Norway、Hungary、Finland、Urban part of Vietnam、
Urban part of Malaysian、

Please contact us by email to see if we can ship to countries other than the above.

To Shop EGAWA Circulation manager  YASUTOMO EGAWA
Phone 81-982-55-3490  Fax 81-982-53-6236  Email anc16167@nifty.com
Addresss 667-95 hososima Hyuugasi Miyazakiken Japan